About
---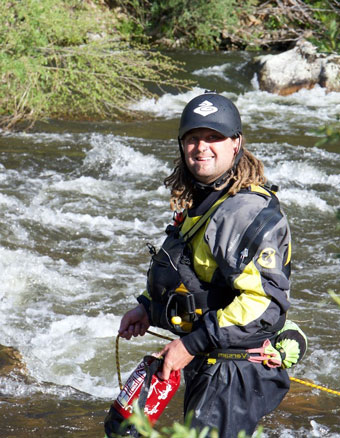 I started my paddling when I was seven years old, on the River Thames with the Adventure Dolphin canoe club. I was shown an incredible enthusiasm for canoeing, lots and lots of happy people simply messing about in boats. My adventures started, I wanted nothing else, just open canoeing; I took part in my first slalom race, went on club trips to Wales and France and then I discovered Hurley! Rodeo excited me, surfing and spinning, flying up into the air and all the crazy people who I met on the river loving it too. Aged 16, I won a place on the British Team and travelled to the Ottawa River in Canada to take part in my first World Championships.
I was hooked on playing the river, all I wanted to do was surf waves and throw tricks. Luckily I was surrounded by friends who also dreamed the same dreams and for years on end we just went to the river and had fun. We lived on good vibes and good times, sort of... Nothing comes for free and to realise my dreams I started coaching kids at my canoe club and a few years on began writing a monthly technique article for Canoe Kayak UK magazine. I began to help the companies that supported my lifestyle by testing products, and have since become a part of the research and development team for several market leaders in canoe sport. I participated in seven World Championships between 1997 and 2009, winning three podium places along the way.
I travel to rivers all over the World, some mild, most wild! I like to surf waves, row rafts, drop waterfalls, spin rocks and hit sweet lines in beautiful places. And most of all, I like to share these awesome days with other likeminded people. Open canoeing started out as a hobby, progressed into a lifestyle, and is now my profession. I work in the Swiss Alps at the Kanuschule Versam teaching open canoeing, starting on the lake for beginners, progressing through to days or week long experiences on the rivers in Europe and leading all the way up to a multiday white water adventure in the Grand Canyon for the more adventurous. I also regularly teach Rescue 3 river rescue courses and occasionally guide a raft on the beautiful Vorderrhein river.
Coaching & Guiding
---

Based in the Grand Canyon of Switzerland, Kanuschule is a company with the highest reputation. Offering rafting, canoeing, kayaking and adventure travel all over the world.
Qualifications
Academic
Second Class Honours Degree in Adventure Recreation with Sports Science from De Montfort University
Vocational
Swiss Outdoor Association Kanu Expert
Swiss Outdoor Association Trip Leader
Swiss Outdoor Association Level 2 Raft Guide
Rescue 3 Europe Independent Advanced Instructor
Sponsors
---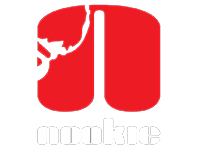 A small passionate company based in Cornwall, South-West England. Our design studio and factory is within an hour of lakes, rivers up to Class V, estuaries/oceans and some of the best surf in Europe on Devon and Cornwalls beautiful beaches. The perfect location to test our products in their natural environment alongside our extensive team who test our gear around the World.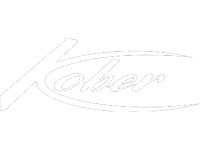 Kober was founded in 1886, which makes it the world's oldest paddle manufacturer. At Kober, extraordinary success, outstanding quality and state-of-the-art technologies are tradition. Developing our products, we are especially relying on the extensive knowledge and vast experience of those who use our products on the water every day.